Hot keys tab
You can configure the hot keys for the main operations on this tab.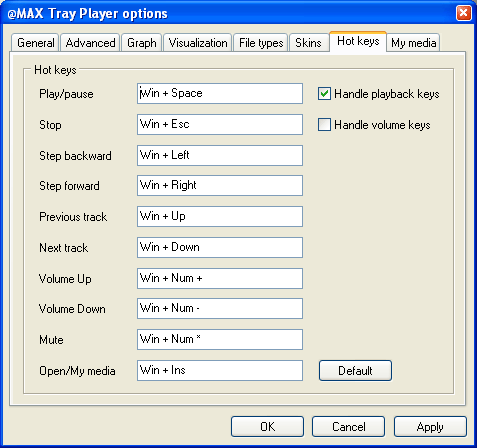 Option
Description

Hot keys

Allow you to assign hot keys to the main commands.

To do it, go to the corresponding input field and press the combination you want to assign. Any combination must contain at least one system key (Alt, Crtl or Win) and one non-system key.

Default

Sets the hot keys to their defaults.

Handle playback keys

(Handle volume keys).

This checkbox allows you to use special multimedia keys on advanced keyboards to control the playback (volume).
See also: