My Media menu
It allows you to access the collection of your multimedia files via a menu.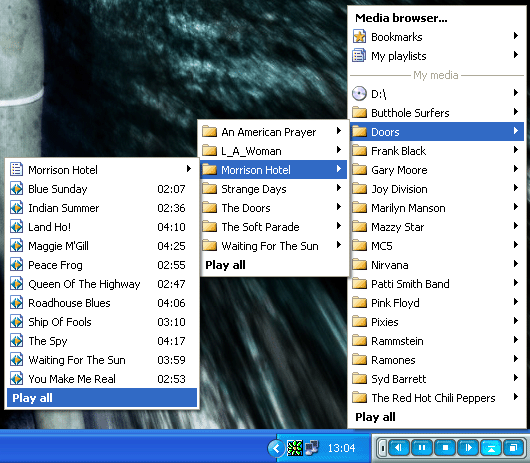 As compared to the My Media browser, this access method provides much less options and we think it is less convenient. But the Use My media menu option in the Player options dialog box is out there for fans. It will allow you to configure the player so that it will work with the My Media menu.
Click the My Media button or select the corresponding menu command to open the My Media menu.
Selecting a file in the My Media menu does the same as the Play selection command in the My Media browser, i.e. the player clears the current playlist, adds the selected file to it and starts playing it. To add a track without clearing the current playlist, you should press and hold down the Shift key.
See also: